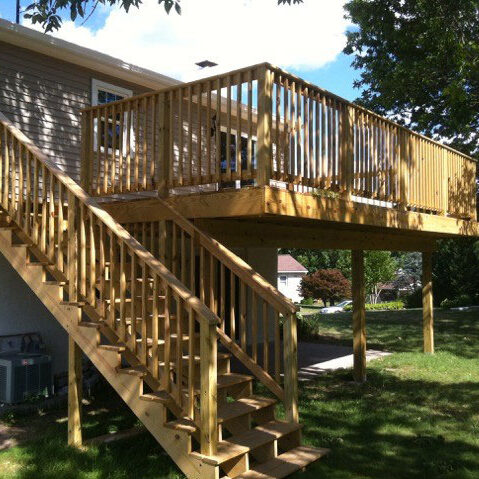 Custom Decks
Do you need to make better use of your outdoor living space? Perhaps you would like to create a new, cozy deck area in a large space.
We will spend the time to outline the various options for your deck, and explain the benefits and pricing options for materials like pressure treated wood, cedar, PVC and composite.
Options included…
We offer more than the standard deck with some stairs. We offer the options of including gates, bench seating, flower boxes, and outdoor lighting. We strive to ensure that your new area reflects your personality as much as it reflects our pride in our work.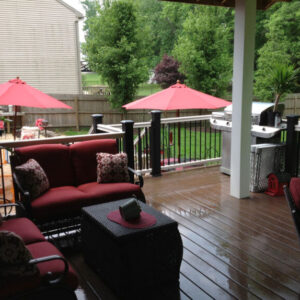 Get a quote today!
Contact us today and we will discuss all of your options and give you the honest advice you need to make the right decision for your budget and needs.